We're a small bunch of people who are committed to what we do. We have designed our insurances in-house – which makes them unique to Practice Cover – and we get a buzz from doing a job well.
Our staff have many years' experience in the insurance sector and a clear understanding of what you want. We take pride in providing a fast, friendly and professional service – why not check out our testimonials.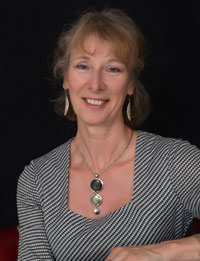 Lynda Cox - Director
Lynda spent 5 years in the actuarial department of a major insurer in the north of England and over 20 years with Skandia at its Head Office in Southampton, latterly as head of product development. She has a very broad range of insurance experience and works closely with underwriters to ensure that the insurance that Practice Cover offers is at the forefront of the market.
Lynda's aim is quite simple: to enjoy making Practice Cover the first choice for medical and business professionals.
Underwriting
It is important that we place your cover with a secure, efficient, forward-thinking underwriter with significant experience in this field. We have therefore partnered with Alpha Underwriting, a market leading underwriting agency that specialises in placing accident, health and travel insurance at Lloyd's.
Lloyd's, is the world's leading specialist insurance market, voted Superbrand status again in 2018.

Practice Cover is a trading name of Practice Cover Limited.
We have a 5-star rating on an independent website for GP practice managers...